saleris
Well, I went to Photobucket. I don't know if it's the best place for what I want, but I know it works for the most part.
So, here's a photo of one of the (many) Cross Stitch pieces I'm periodically working on. . .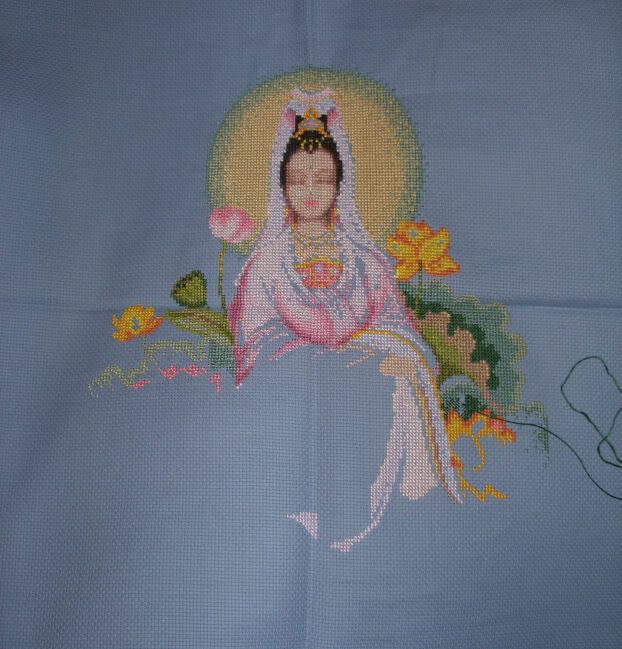 I haven't been using a hoop on this piece, as the only ones I have large enough have metal in them, and I know from past experience that I'll eventually have non-removable rust stains on the piece from the metal. So I'm working on it free in the hand. It's working so long as I stick to my rigid rule of washing my hands before even picking up the bag that everything is in, never mind actually working on the piece itsself.
I'm also planning, albeit slowly, to load up photos of all of the cross stitch pieces I have/have not been working on.
Later.